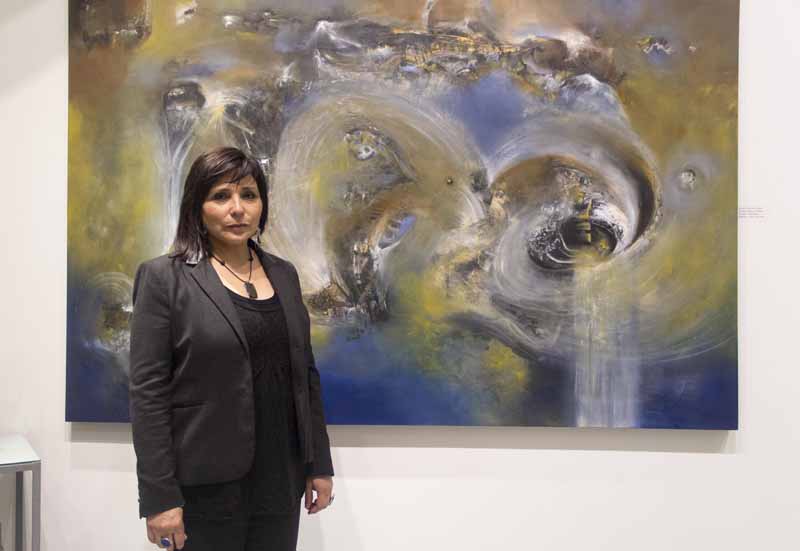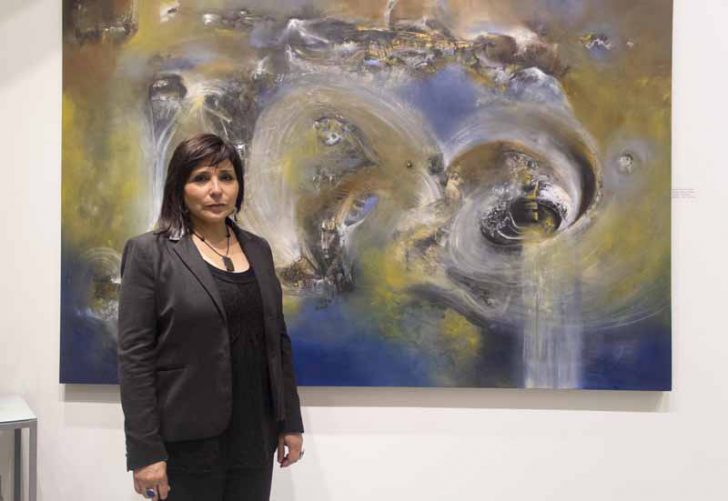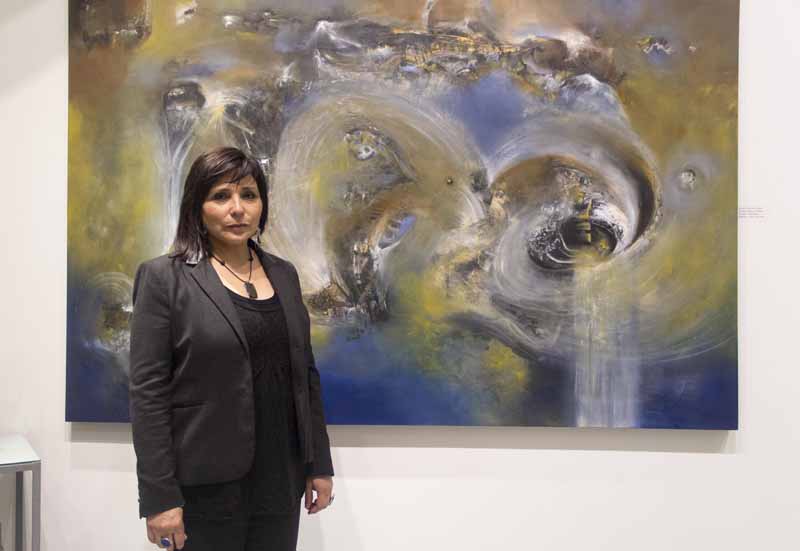 Inner worlds – worlds external Veronica Leiton is a spatial path by the absence of icons or everyday to show a panorama of cosmic abstraction elements, a visual selection directed by the theory of the expanding universe and embodied in colors and dynamic strokes. Veronica Leiton is a Chilean artist who lives in Ciudad Juarez for nineteen years; It has more than 40 solo exhibitions and over 80 group exhibitions, which have been exhibited all over our country and in the United States, Cuba and Chile. Under a technique denoting speed and movement, Leiton expresses the constant growth of our reality away from close space, but establishes a graphical approach to an idea that governs understanding of the terrestrial abroad.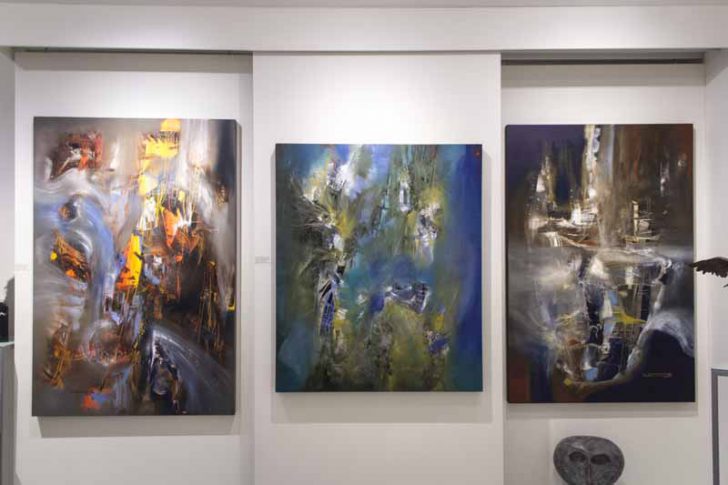 Strokes and colors create forms that could become meaningful elements, objects that could appoint or associate, but where to go ?, what can we interpret? or what can we imagine? It is hard to say, although it is possible to say that this uncertainty and chaos visual become a graphical feature of this exhibition of 30 paintings.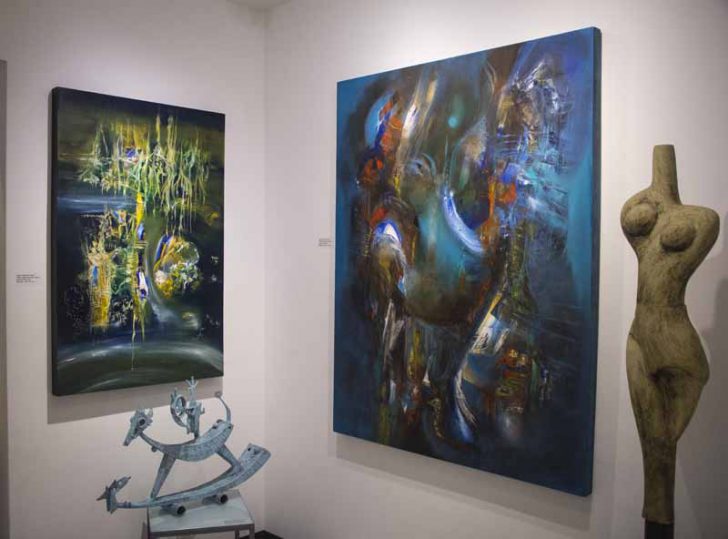 This, cognitive liberty is manifested in their works and at the same time, allows the construction of different ideas and situations to the public, although it is possible to find elements that serve as visual anchors, the titles of each work: Ancient tides, From Water microcosm or cradling dreams offer a verbal clue to understanding each frame, but without reducing our understanding to a single perception. Therefore, conjuring and comparison processes become linked to the observation of each painting, as the nonexistent figurativismo and the presence of abstract forms give us the opportunity to expand our partnerships or judgments about each oil.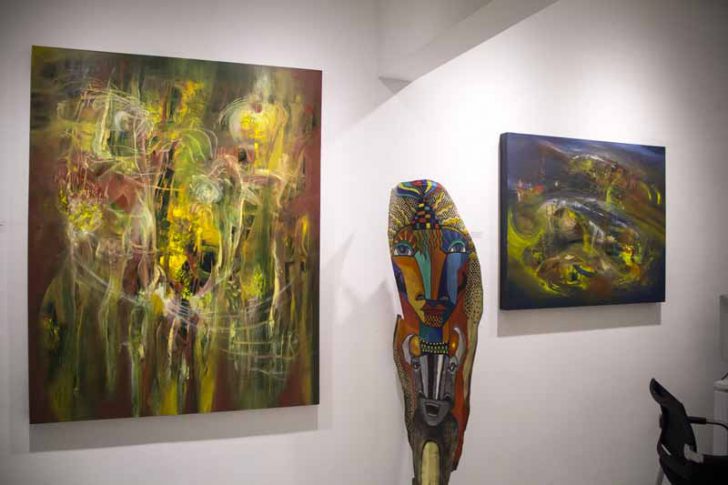 With this exhibition, Leiton lets us see an external world expressed from an interior space, ie, the technique and style of the artist, who has also dabbled in art-object. inner worlds – external worlds is precisely for this union of cosmos, painting and a great imprecision of forms title.   "Inner Worlds – External Worlds" Veronica Leiton Gallery Art XXI Horacio # 907, between Alexander Dumas and Alfred de Musset 10 a.m. to 7:00 p.m.